The Romani People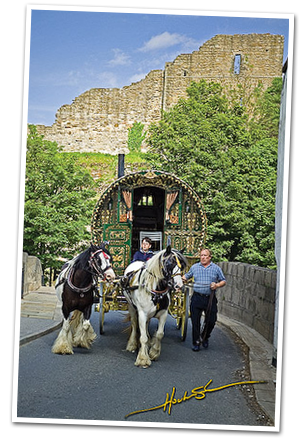 Conclusion
The important aspect to recognize is the freedom, life, and colour the Romani people have brought to our history, and will continue to bring to our future.  They are the people who have had the foresight, talent and knowledge to bring us these beautiful horses, and they are also the diverse and interesting people that can contribute their colour, life and stories to those around them.  Their legacy is something that should not be ignored.  Their legends are the stuff that dreams are made of.  Let their legends lead the way!
Resources for this page
En.Wikipedia.org
Oxford English Dictionary
Romani.org
www.geocities.com/Paris/5121/history.htm
Microsoft Encarta Online Encyclopedia 2008
Hockensmith, John Stephen (2006) Gypsy Horses and the Travelers' Way, China
Books for Further Reading
Action, T., Mundy, G. (1997) Romani Culture and Gypsy Identity, Hertfordshire.
Boswell, S.G., Seymour, J. (May 1970) The Book of Boswell; Autobiography of a Gypsy, London.
Fonseca, I. (1996), Bury Me Standing – The Gypsies and Their Journey, New York.